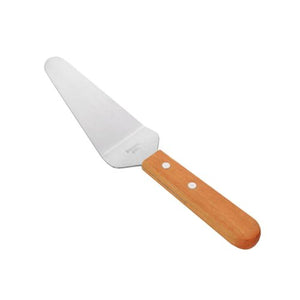 三角鏟 | Pizza shovel
Summary
Great for lifting pizzas, cakes, cookie, pie, chocolate and other baked goods.
Flat stainless steel blade.
Anti-bacterial health does not rust, high-density, high hardness.
Flexible and non-stick: baked goods pop out easily, DIY your cake easliy.
Dimension: the total length is 24cm, the width is 6cm, the length of the handle is 14.5cm.